We provide trusted medical care that can be fit for any home
At Home Harmony is led by a group of physicians and advanced practitioners who visit you in your home, coordinate care with your existing trusted physicians, and are highly accessible to you and your family.
SCHEDULE A CALL WITH AT HOME HARMONY MEDICAL PRACTICE
Have you ever wished you had direct access to your provider? You have a direct line to your At Home Harmony provider, plus, she visits you in your home.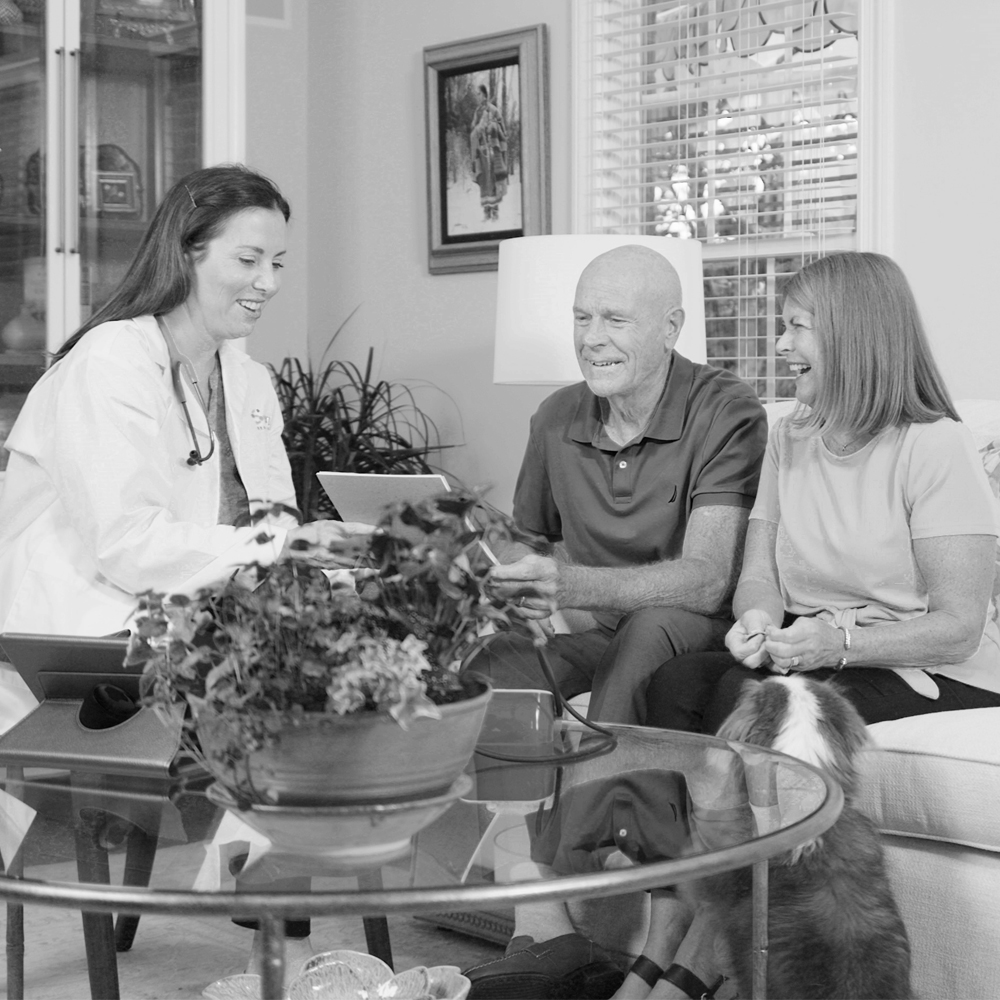 Additionally, your loved ones can be notified of your health status, with your permission, by communication avenue of their choosing at the cadence of their choosing.
Our providers can serve your primary care providers, or, if you'd prefer to keep your current PCP, they can coordinate with your existing doctor and specialists.
Our providers are here to help you thrive at home.