In-Home Care Professionals
✓




Employee Screening

We carefully screen our care aides and perform background checks.

✓




Our Expertise

We support our care aides with our integrated clinical team, technology and specialized pharmacy capabilities.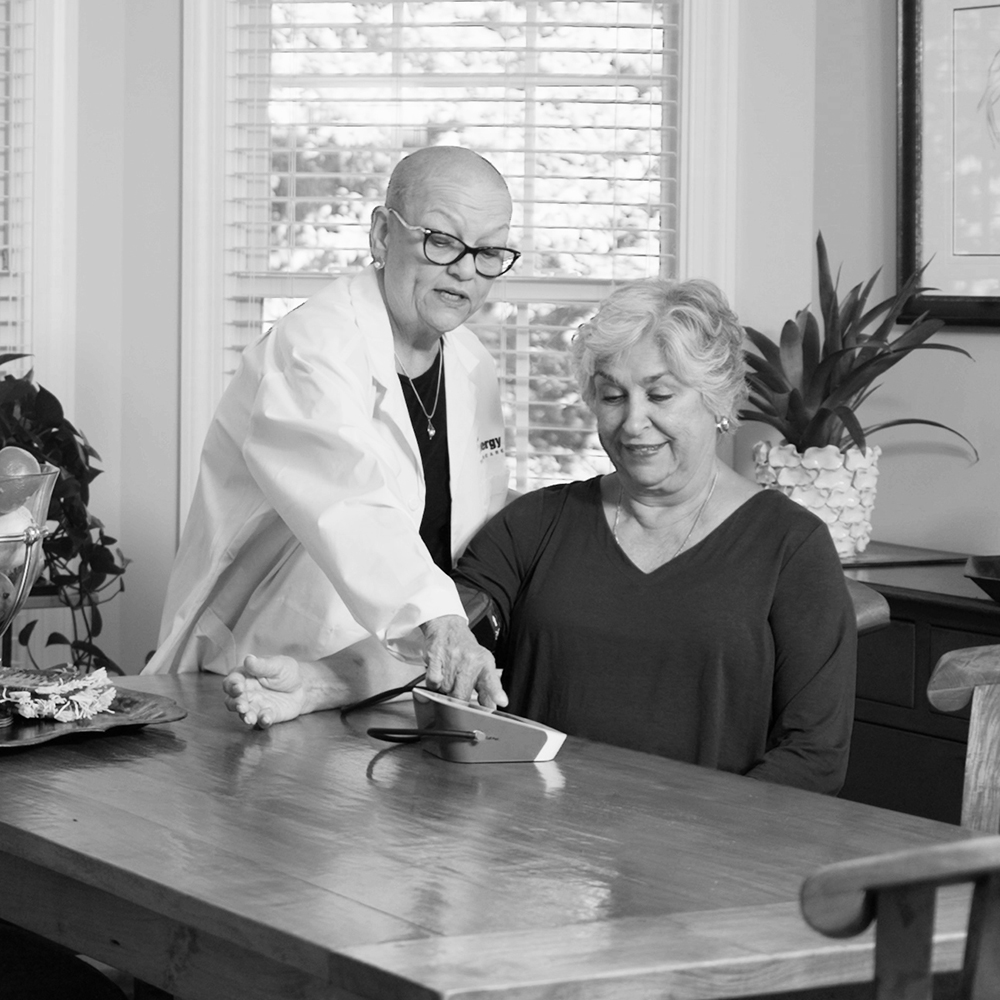 Dedicated In-Home Care Aides
Our personal care givers assist seniors in their day-to-day quality of life. Emphasis on quality.
Happiness is having a world-class, professional caregiver in the family. We have a name for in-home caregivers who are a cut above the rest. We like to call them *SynergAides. But feel free to call them by their first names. Or even their nick names. Because they're just like a loving member of your family, but with a degree in world-class healthcare.
*SynergAides sounds kinda like "renegades", which sounds about right. "Renegades" by definition defy convention. And our Care Aids are definitely one-of-a kind, in a class of their own when it comes to the health and happiness of our clients.
Backed by 20 Years of Expertise
Thoroughly Screened Staff
Fully Trained & Licensed
Our certified, fully-trained and licensed professionals deliver the highest standard of personalized care for the senior set—or the wheelchair set— and all their unique medical needs. Maximizing health and happiness in their world. Minimizing worry and stress in yours.
Care Aide Screening
We carefully screen our Care Aides and perform extensive background checks so you can be 100% confident you're loved one is in good hands.
20 Years of Expertise
Just like your loved one, we weren't born yesterday. So we know a thing or two about caring for seniors. In fact, while our name is new, our personal care business has been up and running for over 20 years. Long before the advent of the the smartphone. And thanks to advances in modern technology, we've been evolving the in-home care business model. Connecting you and your loved one to world class healthcare like never before.
Harmony Support System
We support our Care Aides with our fully-integrated clinical team, technology and specialized pharmacy capabilities. To say we've got their backs is an understatement. We bend over backwards for them, so they can delver the best care for you.